In a professional kitchen, a chef is typically required to assemble a Mise en Place prior to cooking. Mise en Place is a French culinary concept of getting all of your ingredients together in one place.
In a home kitchen, I find Mise en Place is not always necessary or helpful. You are not necessarily cooking insane amounts of food and things could be prepared in stages. For example, while you sauté your mirepoix (celery, onions, carrots) for the base of your soup, you have plenty of time to chop other veggies.
However, there are a few dishes where Mise en Place can make or break a dish. My shrimp scampi is one example. It comes together so quick and not having all your ingredients ready to go is a sure way to overcook the dish and make the cooking experience hectic and unsuccessful.
Salads and grain bowls are another good examples of where Mise en Place is a good idea. Keeping the ingredients separated until the last minute, avoids making the salad soggy and helps to create the salad with the freshest, crispiest ingredients. You may also be surprised by how creative it may make you. You may look at your salad mise en place, feel something is missing and reach for an ingredient you wouldn't typically reach for. You may also pick up things that may typically be out of your comfort zone at a grocery store. How about some radicchio for a splash of a beautiful purple colour!
Your grocery store/farmer's market should dictate what goes in your salad, not a recipe. This way, your salad will be cost-effective, while assembled with the freshest ingredients – since typically seasonal ingredients are more affordable and picked at the peak of their freshness.
Last but not least – this makes a perfect make ahead meal or a portable meal/lunch. You can chop up all your ingredients (except avocados – to prevent browning, prepare them at the very last second) the night before, put them on a large platter, cover with the plastic wrap and your dinner is ready in minutes the next day!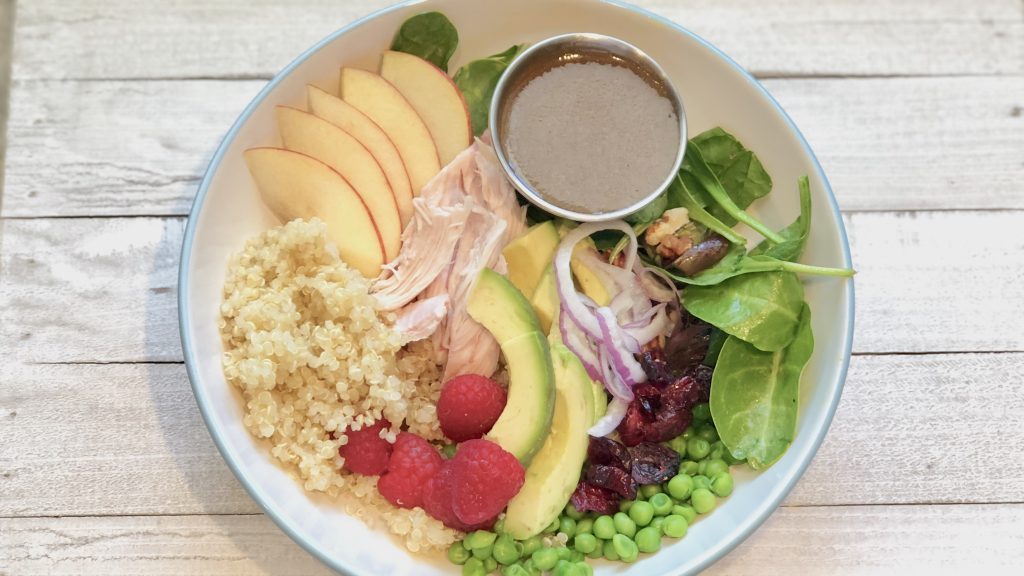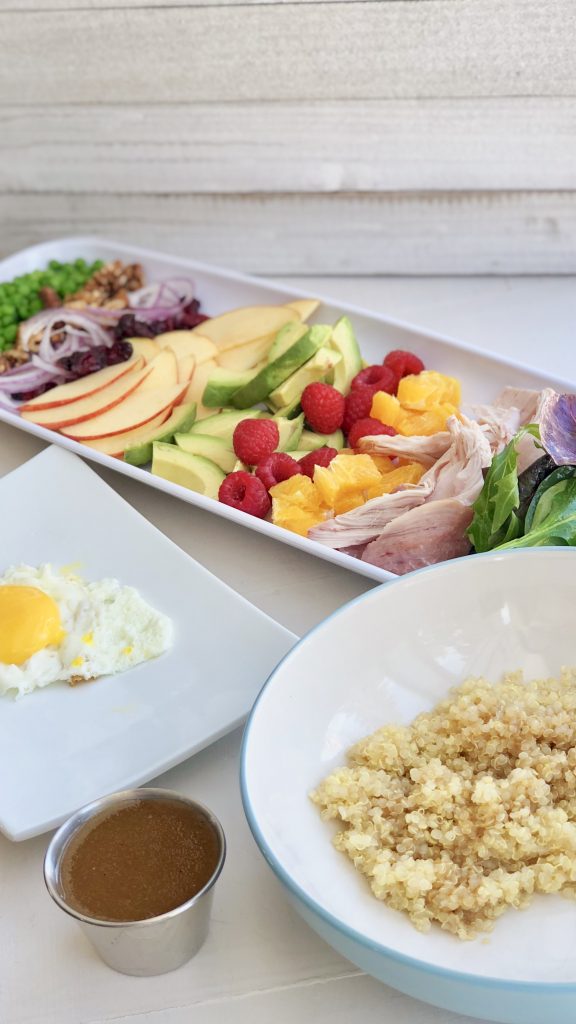 Mise en Place for a Perfect Grain Bowl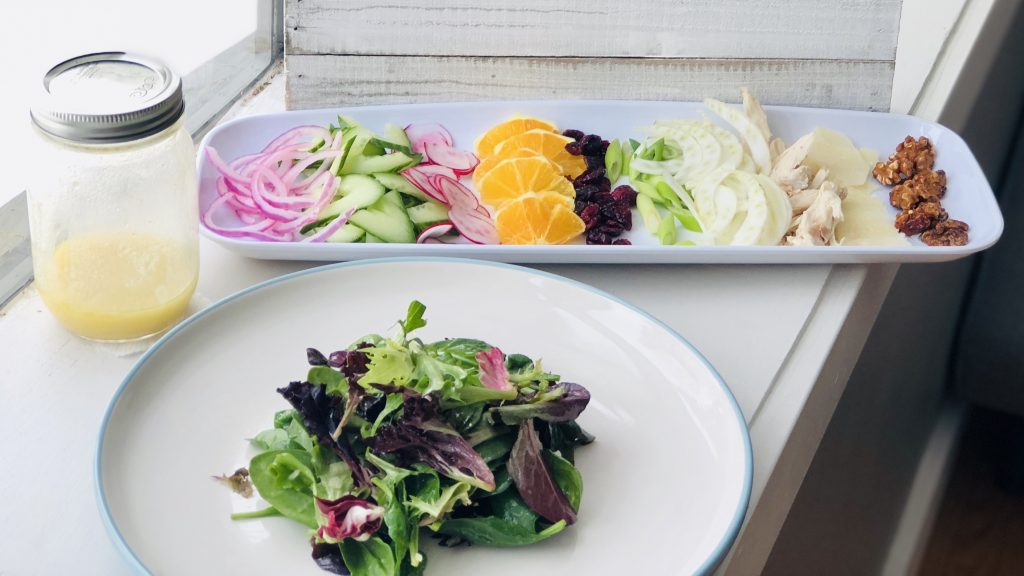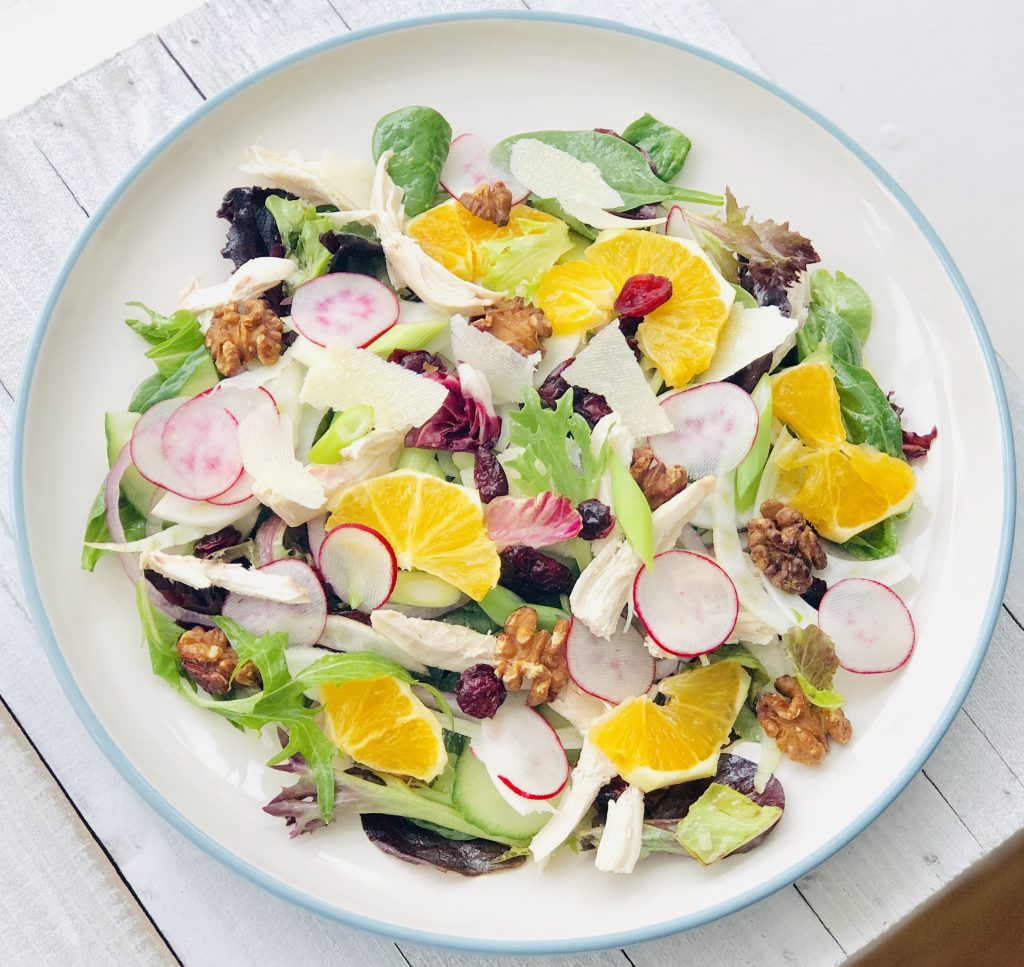 Assemble a Mise en Place to create a perfect salad