These stuffed shells are amazing! And believe it or not, they are so easy to make! Finding a good recipe is half the work!!
I often make these on weeknights, but they can definitely withstand the test of being served to company!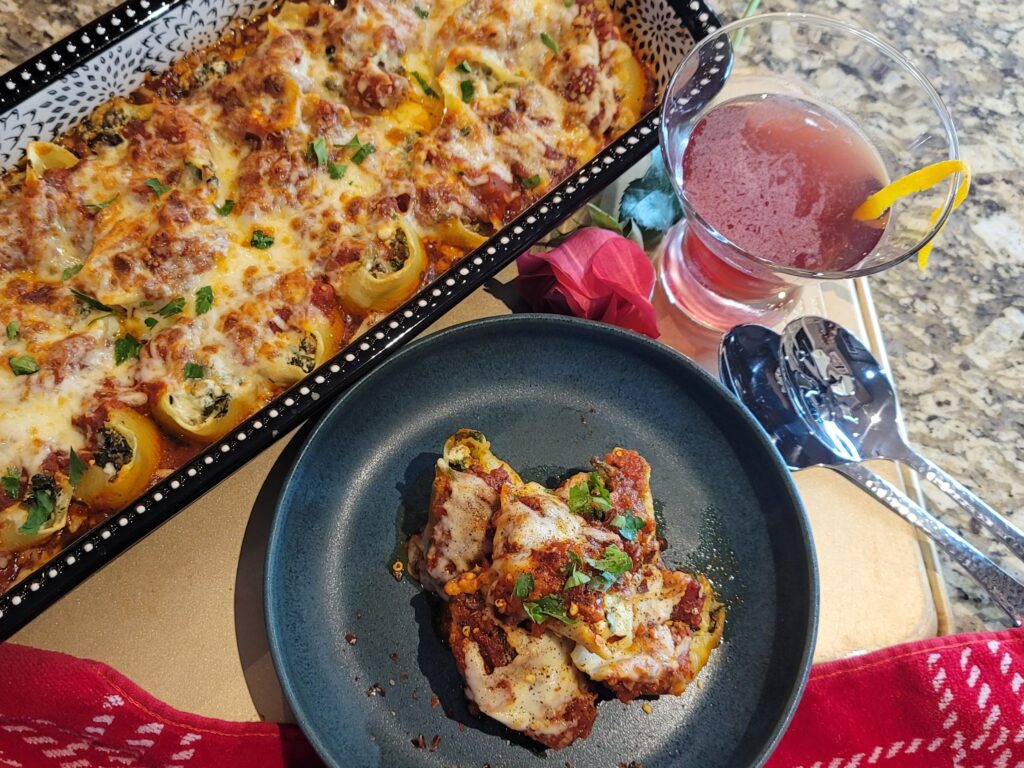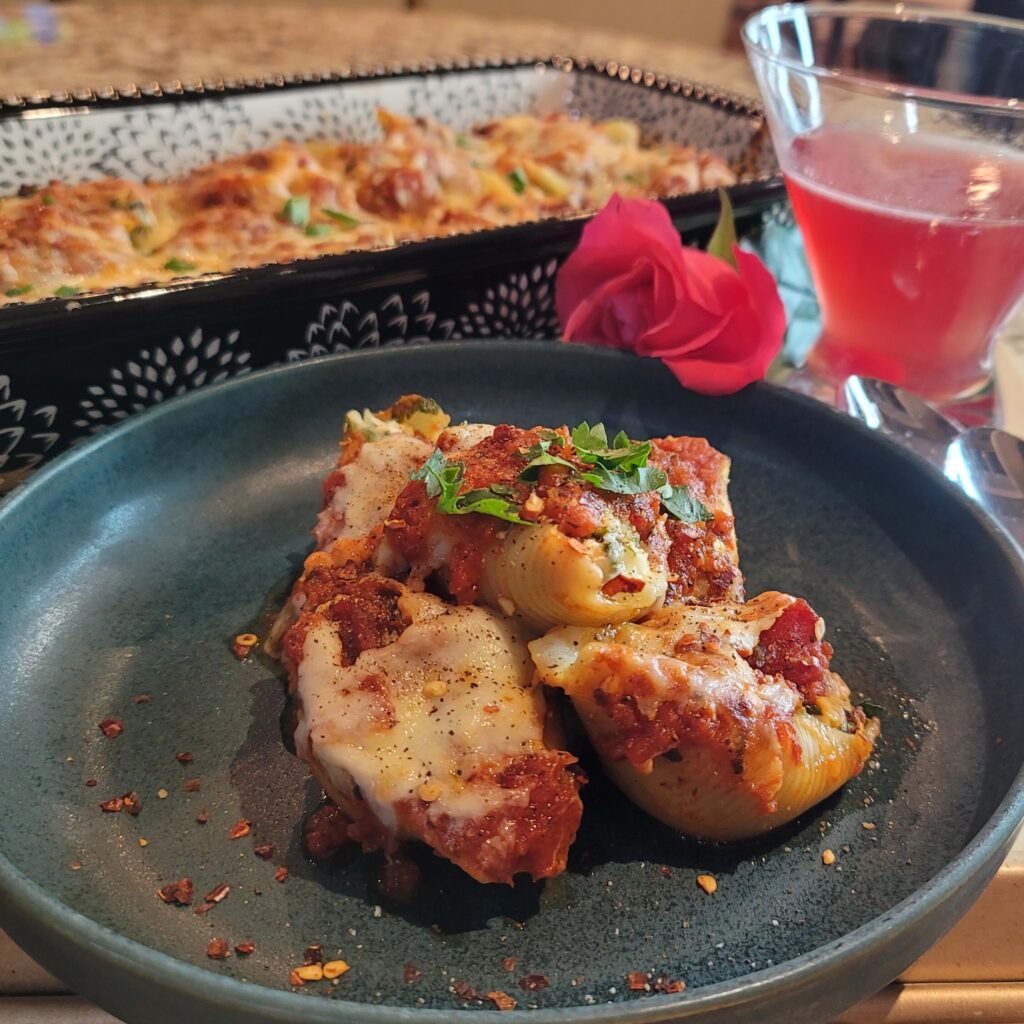 Beef and Cheese Stuffed Shells
Ingredients
1 TBSP olive oil, plus ore for drizzling the pasta

1 pound ground beef

1 onion, chopped

1/2 tsp red pepper flakes

1/2 package frozen spinach (250g), defrosted and drained well

3 garlic cloves, pressed

salt and freshly ground black pepper

1 package jumbo shells (14 oz)

1 container ricotta (15 oz)

3 cups shredded Mozzarella, divided

1 cup grated Parmesan, divided

2 TBSP Italian parsley, chopped, plus more for garnish

4 1/2 cups marinara sauce, plus more as needed
Directions
Heat oil in a heavy bottom skillet. Cook onion, ground beef and red pepper flakes until the meat is brown and onion is translucent, about 5-6 minutes. Season liberally with salt and pepper. Add drained spinach and cook for a minute. Add garlic and cook for about 30 seconds until fragrant. Remove from heat and set aside to cool slightly.
Boil the jumbo shells in a pot of salted water 1-2 minutes less than the package instructions. My jumbo shells called for 10 minutes of being boiled uncovered for recipes that called for further baking, so that was perfect for al dente consistency. Drain and rinse with cold water to prevent them from overcooking.
To the cooled beef mixture, add ricotta, 1 1/2 cups of Mozzarella, 1/2 cup Parmesan and parsley. Mix well.
Preheat the oven to 350F. Lightly grease a 9×13 baking pan; I also grease another smaller 8×10 pan as I prefer layering my shells in a single layer. Spread 2.5 cups marinara sauce on the bottom of the pan(s). Fill your shells with the beef mixture. I like doing so by using a small ice cream scoop – makes it easier as well as the shells get filled evenly. Arrange the shells in a single layer and pour the remaining marinara sauce over the shells. Sprinkle the remaining 1 1/2 cups Mozzarella and 1/2 cup Parmesan over the shells. Drizzle lightly with olive oil. Bake in preheated oven for about 35 minutes. I also like to broil the pasta for 2-3 minutes at the end. Let cool for 5 minutes, garnish with parsley and serve.