One of my favourite ways to enjoy chicken! It tastes so much like KFC fried chicken but without all the guilt!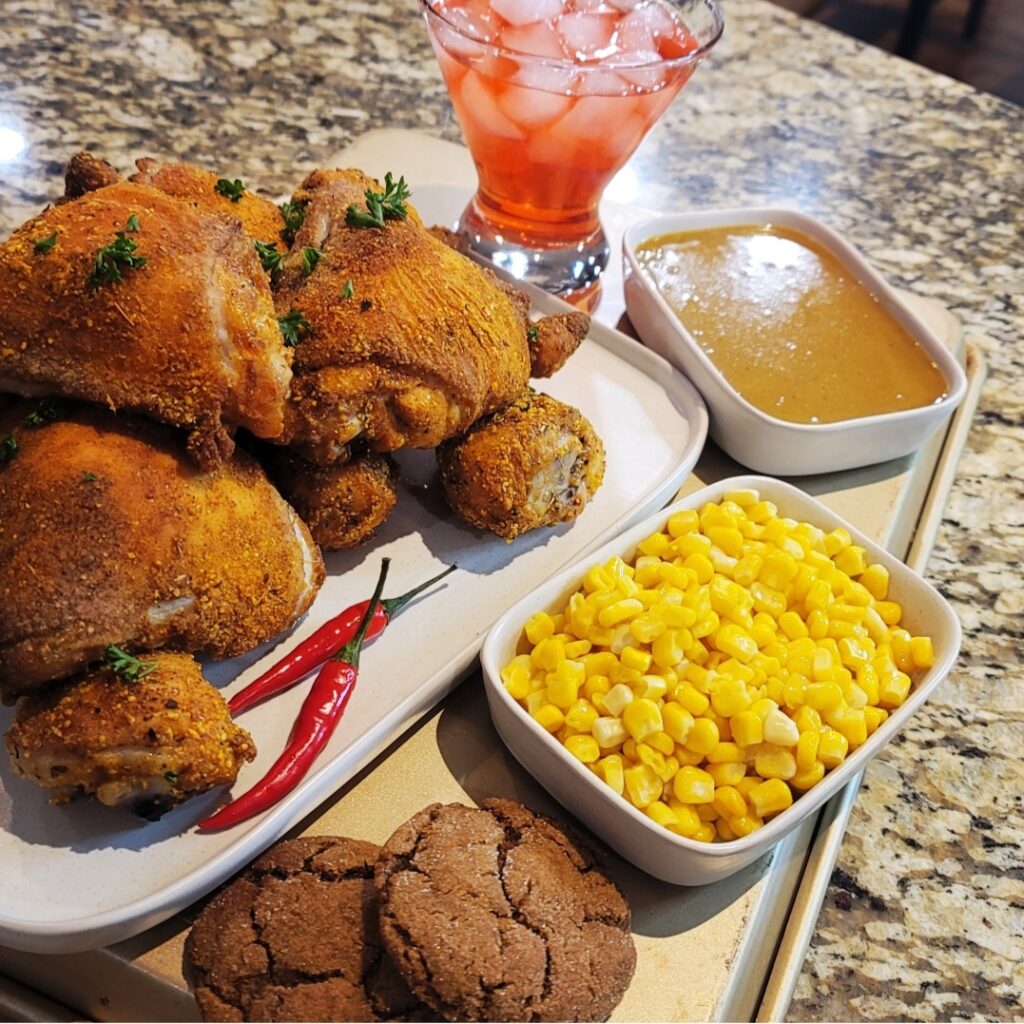 Not only does cornmeal and flour make this chicken crispy, it also seals all the juices inside, making it unbelievably juicy!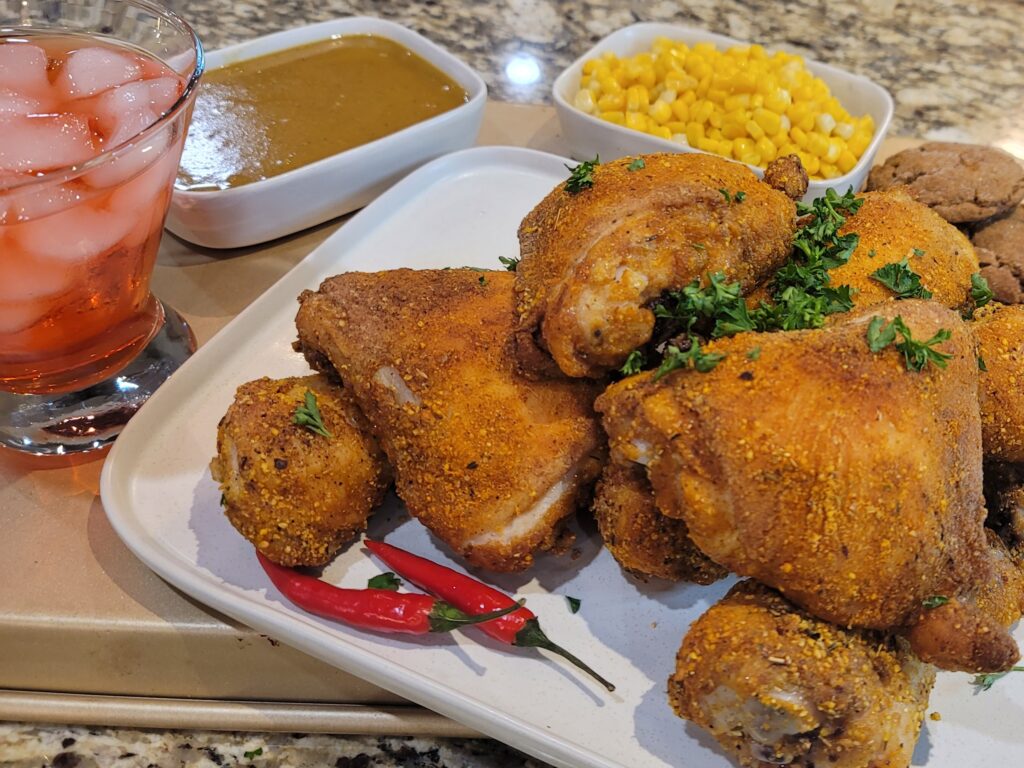 I don't know about you, but for me, serving this with creamed corn and gravy is a must!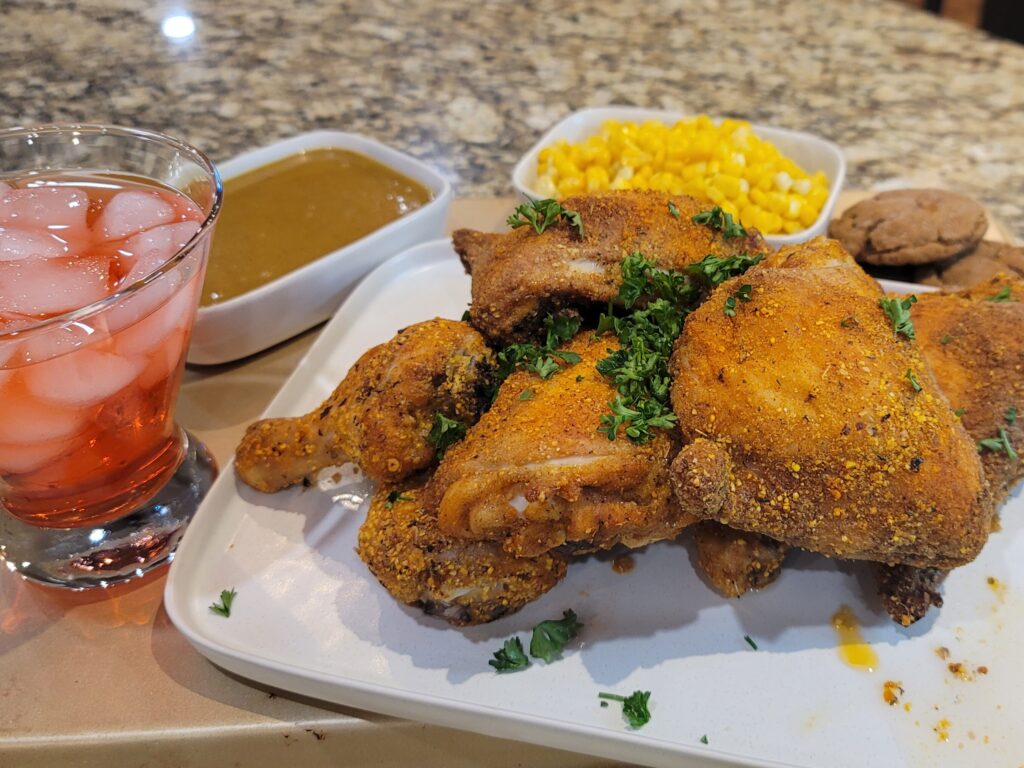 Oven-Fried Chicken
Ingredients
5 – 6 Chicken Legs, each split at the joint into two piece, around 3 lbs

1/2 tsp fine salt, heaping

3 TBSP olive oil

For the Rub:

1/4 cup flour

1/4 cup fine cornmeal

1 1/4 tsp fine salt

1 1/4 tsp black pepper

2 tsp paprika

1 1/4 tsp dried oregano

1 1/4 tsp garlic powder

1/2 tsp dried thyme

1/4 tsp cayenne

1/2 tsp chili flakes, heaping
Directions
Pat chicken dry with the paper towels. Rub oil all over the chicken and season with salt. Set up wire racks on top of foil-covered baking sheet.
Mix all of the dry rub ingredients together. I like doing so in a large resealable bag. Add the chicken and toss to coat each piece with the rub. Place the chicken pieces on top of prepared wire racks. Refrigerate, uncovered, for 1-6 hours. This will crisp up the skin even more.
When ready to cook, preheat the oven to 425F. Bake for about 45 minutes until skin is golden, crisp and chicken is cooked through. You can also broil your chicken, watching very closely, for just 2-4 minutes for added colour and crispiness. Enjoy!