Such beautiful flavours in this easy-to-make crowd-pleaser slaw.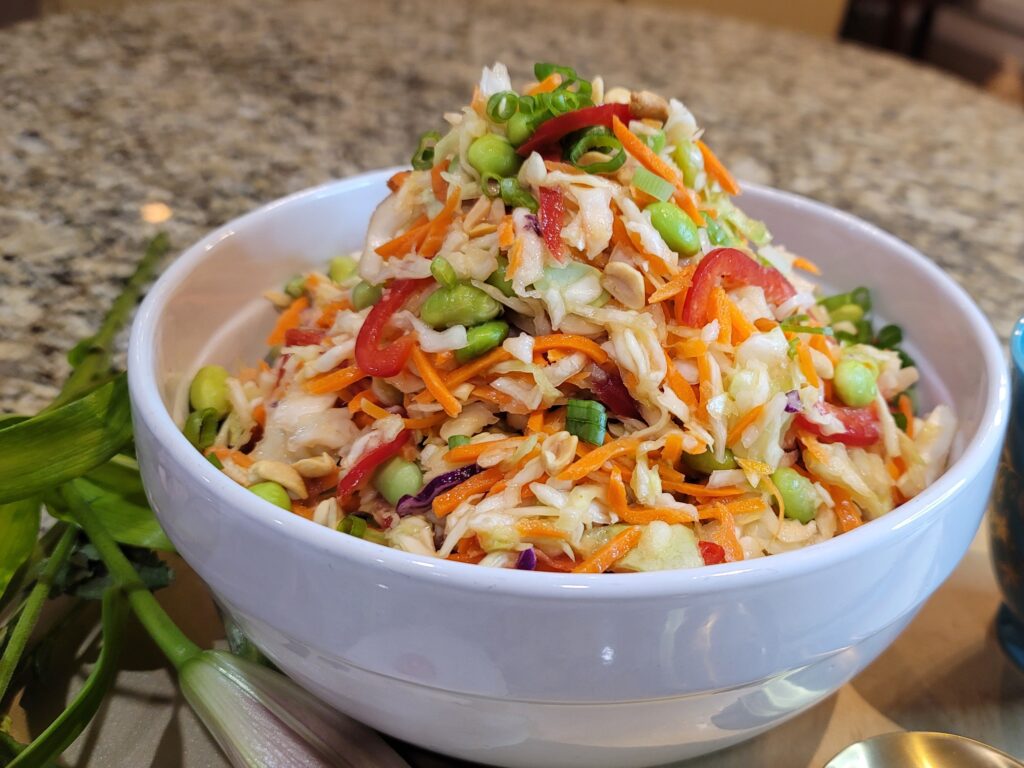 Delicious!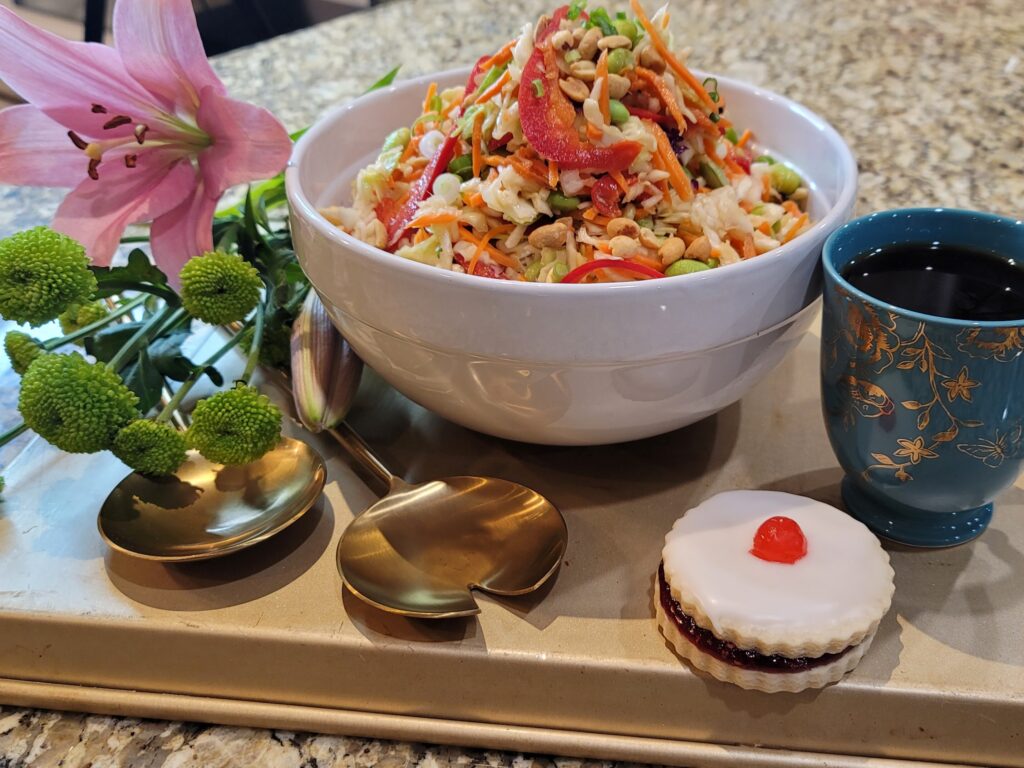 Asian Slaw
Ingredients
4 cups shredded coleslaw mix (typically 1 package)

2 cups shredded carrots (typically 1 package from your local grocery store)

1 red bell pepper sliced thinly

1 cup shelled edamame, cooked and cooled

2 green onions, thinly sliced, plus more for garnish

1/2 cup salted peanuts chopped

For the dressing:

1/4 cup honey

1/4 cup oil

1/4 cup lime juice (or rice vinegar)

1 TBSP peanut butter

1 TBSP soy sauce

2 tsp Sriracha

1 tsp sesame oil

1/2 tsp salt

1 1/2 inch piece of ginger, grated

1 large garlic clove, pressed
Directions
Combine all the slaw ingredients in a large bowl except peanuts. Combine all of the dressing ingredients and whisk well. Pour the dressing over the slaw. Garnish with peanuts just before serving. Serve immediately or refrigerate until ready to serve.