This family-favourite meal only takes 20 minutes to make!!! The flavours of this dish are fantastic.
Any white fish will work, cod just happens to be our favourite.
And feel free to add as much chili flakes or Sriracha as you like to make it more or less spicy.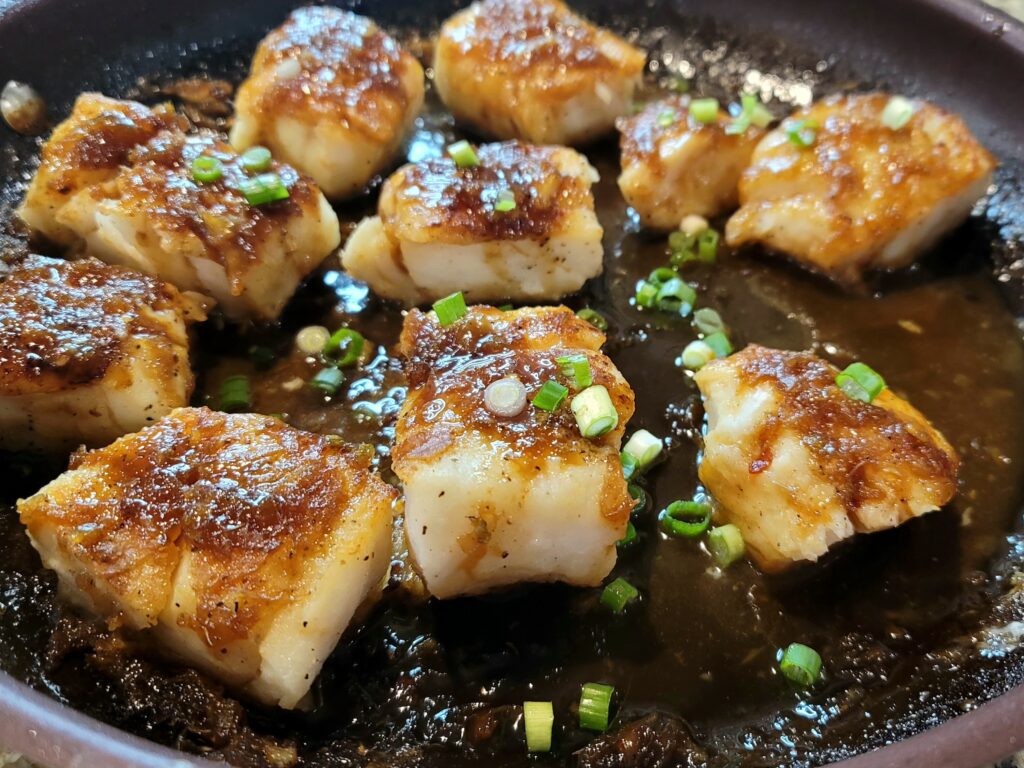 Hope you give this recipe a try!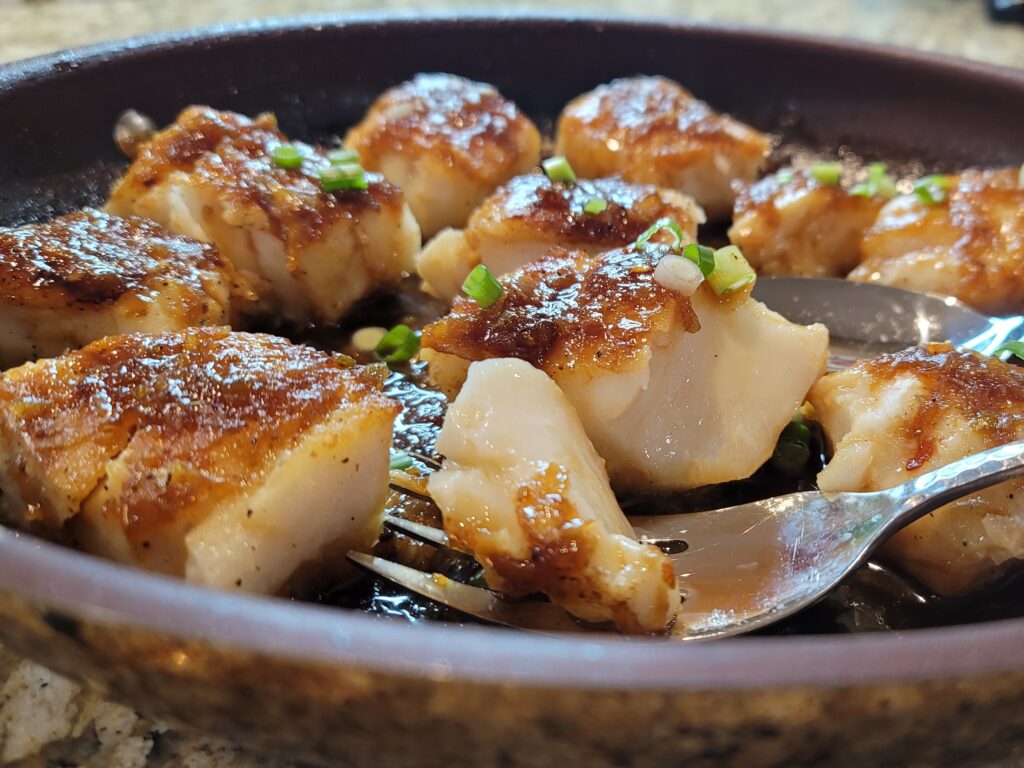 Chili Lime Cod
Ingredients
800-1000g cod fillets, around 1 1/2 inches thick

salt and pepper to taste

2 TBSP all-purpose flour

1 TBSP oil

For the sauce:

1 TBSP olive oil or sesame oil

6 garlic cloves, minced

1 1/2 inch piece of ginger, grated

1/2 tsp chili flakes (and more to taste)

1 TBSP Sriracha (and more to taste)

2 TBSP soy sauce

1/3 cup dark brown sugar

1 cup water

1/4 cup lime juice

zest of 2 limes

1 TBSP scallions or cilantro for garnish, chopped, optional
Directions
Preheat the oven to 400F. Line a baking sheet with aluminum foil. Cut the fish into 2-inch pieces. Season fish liberally with salt and pepper. Dust just one side of fish with flour (I sift the flour directly on fish and shake off the excess.) Please note, any other white fish would do instead of cod.
Heat olive oil in a large frying pan. Sear fish on just one side (the one dusted with flour) until nice and golden brown. Transfer onto the prepared baking sheet seared side up. Bake in preheated oven. Thicker fish would take about 5-7 minutes of baking, thinner fish will take even less. Cook to just under 145F, as we'll finish cooking in the sauce.
In the meantime, heat sesame (or olive) oil in the same frying pan. Sear garlic, chili flakes and ginger for just 20 seconds. Pour water in. Stir in sriracha, soy sauce, sugar, lime zest and bring to simmer. Simmer stirring often for 2-3 minutes until the sauce is starting to thicken. Add the lime juice and ensure the sauce is not too runny (or add water if it's too thick,) or keep cooking until thickened.
Transfer the cooked fish seared side up into the sauce. Allow it to simmer just a minute or two for the flavours to absorb and for the fish to finish cooking. The fish is cooked when it easily flakes with a fork and the internal temperature is 145F. Do not overcook. Spoon sauce over each filet. Serve garnished with cilantro or scallions.