So delicious and easy to make.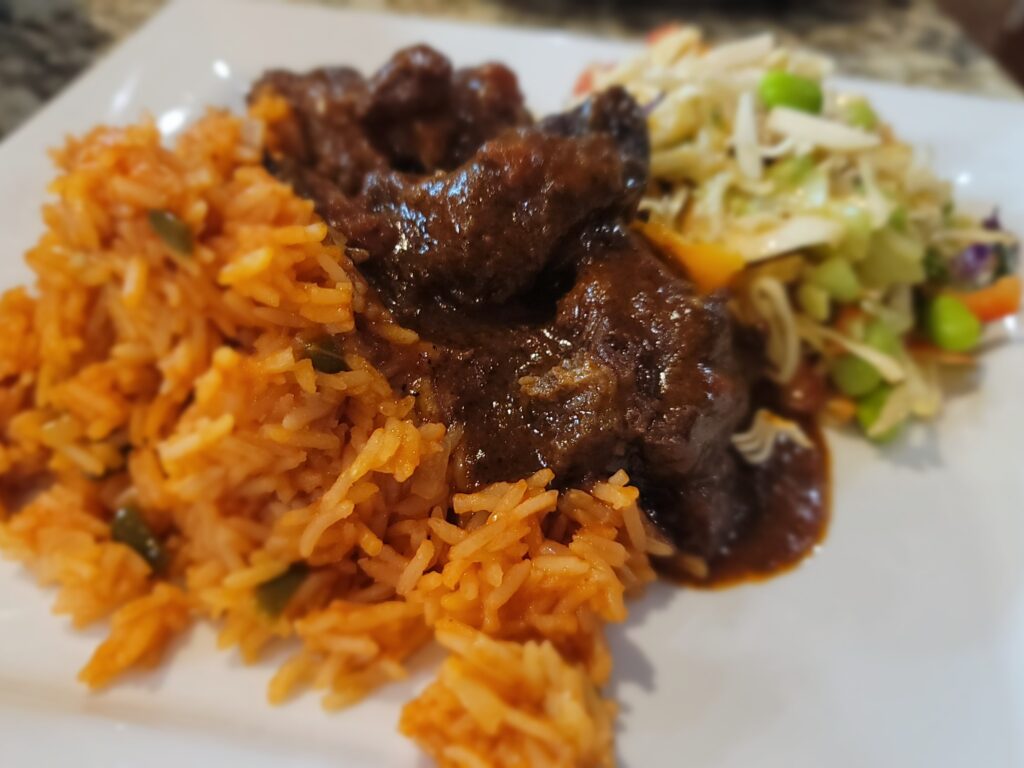 Mexican Rice
Ingredients
2 TBSP oil

1/2 medium onion, chopped

1 jalapeno, seeded and chopped

1 cup long-grain rice

1/2 tsp salt

1/4 tsp ground black pepper

1/2 tsp garlic powder

2 cups chicken broth

3/4 cup tomato sauce, divided

1/2 tsp cumin

1/2 tsp chili powder, optional

Optional additions:

1/2 cup frozen peas

1/4 cup cilantro, chopped

Lime wedges and lime juice, for serving
Directions
Heat oil in a large saucepan. Add onions and jalapenos and cook on medium heat for 3 minutes until softened. Add rice and cook stirring constantly until fragrant, a minute or two. Season with salt, garlic powder, cumin, chili (if using.)
Stir in chicken broth and 1/2 cup tomato sauce, bring to boil, reduce to low, cover and simmer for 20 minutes. Check and make sure the rice is cooked, fluff with a fork. Stir in frozen peas, if using. Stir in the remaining 1/4 cup of tomato sauce. You may add some lime juice, or simply serve rice with lime wedges.