So flavourful. I often forget just how easy it is to make this unforgettable dish. Always a crowd-pleaser!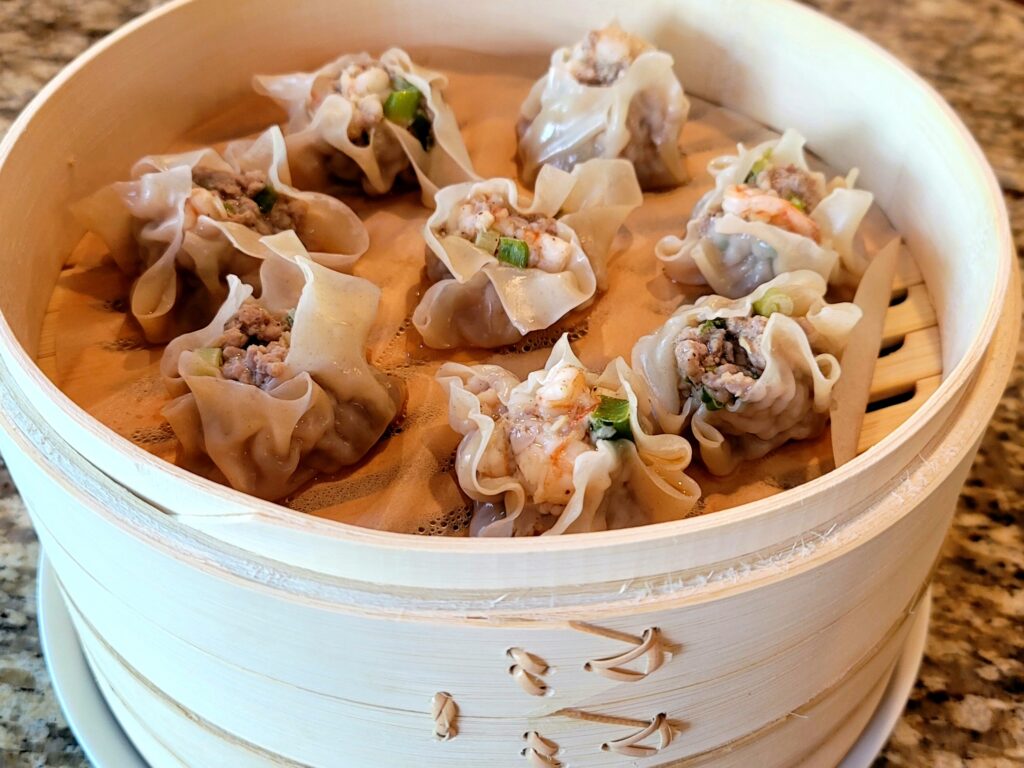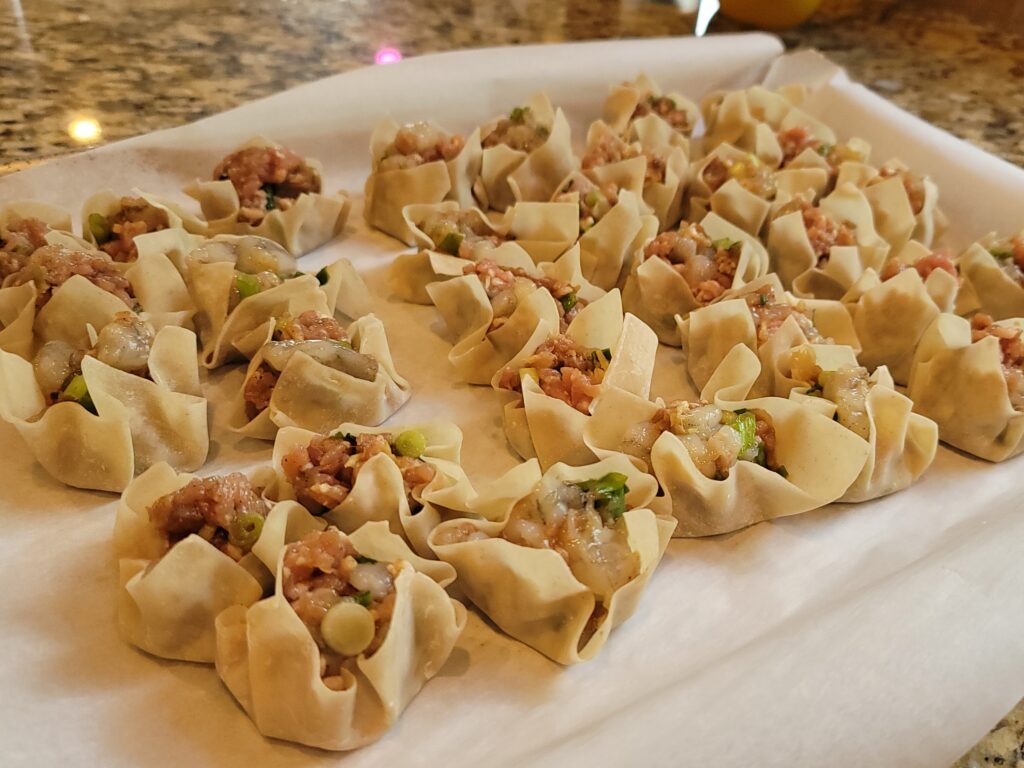 Shrimp and Pork Dumplings
Ingredients
1 lb ground pork

1 lb shrimp (shelled and deveined), finely chopped

6 green onions, finely chopped

1.5 inch piece of ginger, grated

2 TBSP soy sauce

2 tsp sesame oil

salt and pepper to taste

1 package of wonton wrappers, defrosted (this makes about 35-40 dumplings)

For the sauce:

1/2 cup soy sauce

1 tsp sesame oil

1 TBSP (less or more to taste) Sambal Oelek
Directions
Combine all dumpling ingredients (except wonton wrappers) in a large bowl. Season liberally with salt and pepper.
Lay 6-8 squares of wonton dough on a work surface. Place about a tablespoon of filling in the centre of each square. Brush the dough with a little bit of water. Bring the dough together, lightly pinching at the top but without closing the dumpling completely. Transfer to a baking sheet lined with parchment paper. Repeat with the remaining dumplings.
Line your bamboo steamer with parchment paper. Arrange dumplings without touching and in a single layer. Steam covered on top of boiling water 6-9 minutes. Transfer to a serving dish and continue with the rest of uncooked dumplings.
For the sauce, mix all the sauce ingredients together. Some like adding rice vinegar to the sauce, I prefer without.
Serve dumplings together with your dim sum sauce.